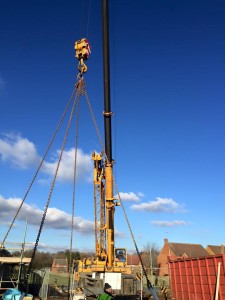 Your local family friendly company that gives you exactly what you ask for..!
With No Obligation Free Quotations, a friendly smile and help from start to finish we have certainly got what you need to succeed where your lifts are concerned!
We are a family run business based in both Clanfield & Banbury, Oxfordshire; offering the very best service at all times to our ever expanding client base.
Although J P Lifting Ltd was formed in 2003, we have been working within this Industry for over 45 years collectively and our aim is to continue for the next 45…
We are on hand 24/7 to assist you with whatever cranage you require; If we have the Crane to do the job, then we are there for you at your convenience!
Hence our motto:
'Crane Hire @ Your Convenience'